NELLCOR Warm Touch 5800 Patient Warmer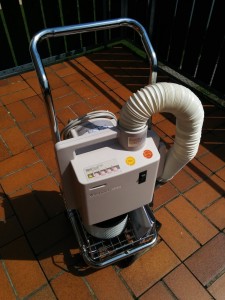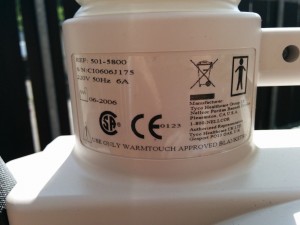 Warm Touch 5800 Blower Tyco Healthcare is a patient warming system. In perfect condition, very little used.
Fast heating (38 ° C in 30 sec.)
Easy cleaning
Low-noise operation at high power
Variable attachment to infusion stands, operating table or trolley
Dual overheating protection
Size: 38 x 41 x 28 cm (H x W x D)
Weight: 6.8 kg
HEPA filter: 0.3 μ with an efficiency of 99.97%
Additional replacement filter is included!
Year: 2005-2006
New Security Testing for Medical Devices with test 5.2015 !!!
The blower has an integrated, multi-stage temperature control with:
Low: 30-34 ° C
Media: 36-42 ° C
High: 42-46 ° C
Room temperature setting
The unit is very quiet and is not perceived by patients as annoying!
The delivery includes:
The basic unit Warm Touch 5800
Trolley chrome for mobile use thermal blanket
Operating instructions
bacteria filter