We offer you to buy expensive and high-technology equipment for computer tomography, magnetic resonance imaging, positron emission tomography, angiography, radiography, mammography and replacement parts for these systems at the most favorable price. The equipment, which was in maintenance of German, Austrian, Danish and French clinics, was used according to the manufacturers' instructions and was regularly attended by the manufacturer companies' technical engineers. After the dismantlement and transportation appliances went through a detailed examination and, if it was necessary, a capital repair.
We guarantee the full operative condition of the diagnostic equipment! We are also ready to offer replacement parts for the mentioned systems from the world's leading companies as Siemens, Toshiba, Philips, GE, Ziehm (in stock and customized) at a bargain price and on minimal delivery time.
Do you want to buy used SIEMENS computer tomography systems after a professional recondition at the best price?
The Medeor Service Company works in close rapport with German certificated companies, that specialize in installation, dismantlement, repair and technical service of the SIEMENS, Toshiba, Philips, GE, Ziehm computer tomography devices. We will help you to find the preferable equipment fitting your purpose and diagnostic goals. We are ready to undertake and organize the whole process of the device purchase with its following, delivering to your country and installation in your health care facility.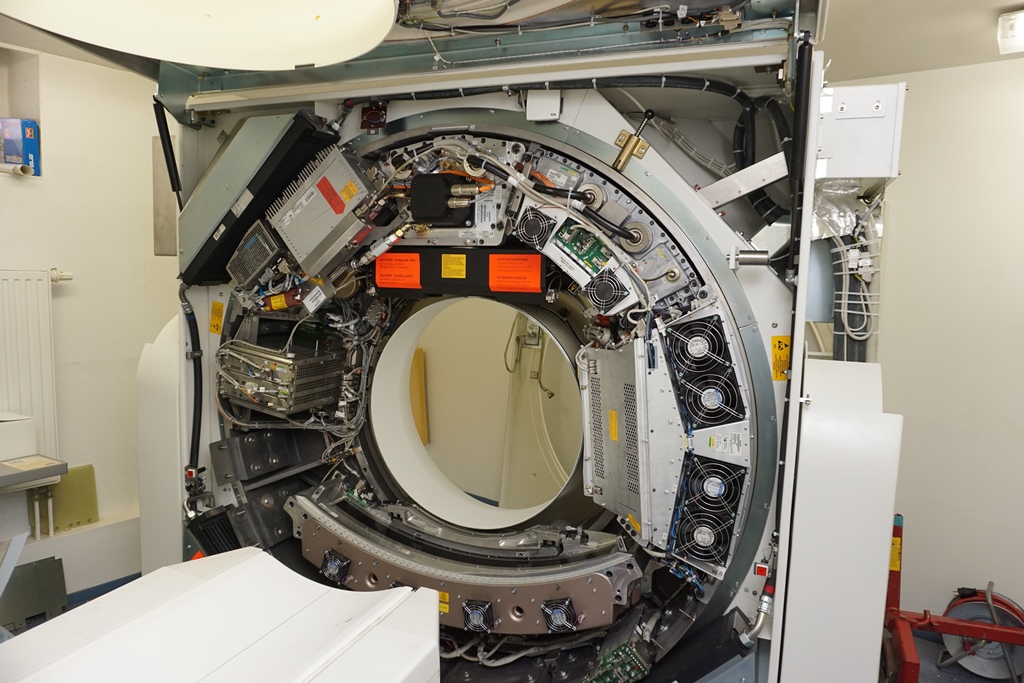 Your decision of buying used computer tomograph can be based on several factors:
the computer tomograph's condition and story (production year, recondition year, general system's resource, X-ray generator operating time);
configuration, software options;
trademark and device model;
delivery requirements;
computer tomograph's and additional equipment's installation possibility by our partner's service ingeneers in your health care facility.
Computer tomographs' replacement parts
We offer the procurability of new and used (after a recondition and capital repair) computer tomographs' replacement parts. A list of the attachments being offered is below.
X-ray tubes (new and used);
high-voltage generators for computer tomographs (new, used and reconditioned);
high-voltage connectors, detectors and other parts.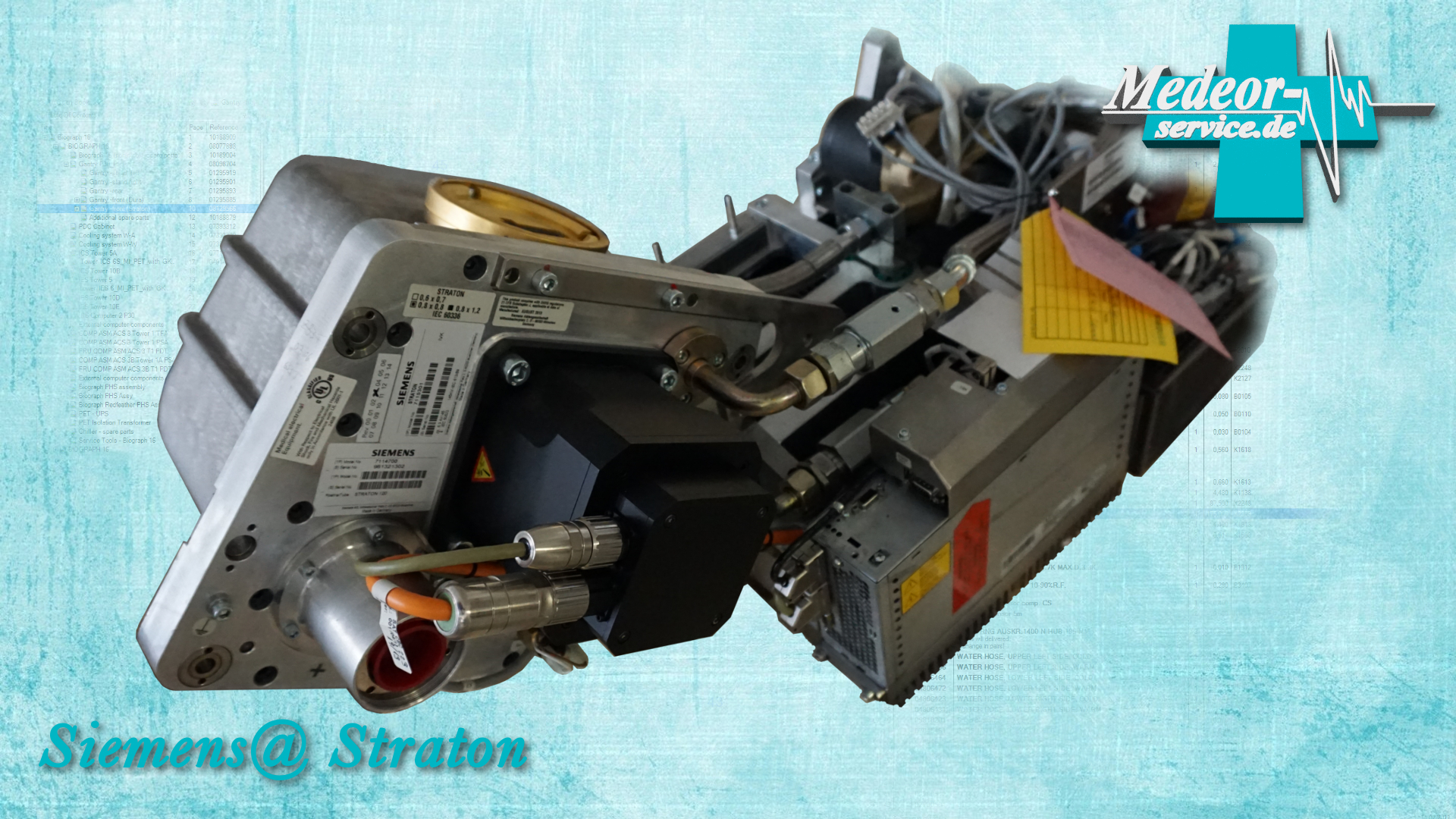 We encourage our partners and consumers to indicate the catalogue number of the part (PN , Artikel Nr, Art. Nr, Part Nr, Sach Nr.), trademark, device model and System ID of the medical device while making a request for a replacement part to any diagnostic system.
The best order request consists of several parts:
a catalogue number of the replacement part;
a replacement part's photo;
a photo of manufacturer's label;
an accurate title of the System model.
The more accurate information the first request contains, the faster the searching process of the necessary replacement part for your medical equipment is!